The remarkable success of our Yoga Therapy Teacher Courses is a testament to the unwavering dedication and service of Life Spring Yoga Institute since its establishment in 2007. Renowned as one of the prestigious institutions in Vadodara, Gujarat, India, our institute has flourished thanks to the invaluable contributions of our faculty, students, and staff.
Our Yoga Therapy Teacher Training Certificate Course delves into the fundamentals of yoga therapy, encompassing natural and yogic diets, comprehensive knowledge of anatomy, physiology, and treatment methodologies. The course nurtures the holistic development of our students, instilling in them a profound understanding that every individual is unique, with distinct body requirements. Consequently, our students learn to identify and address the specific needs and limitations of each individual they encounter.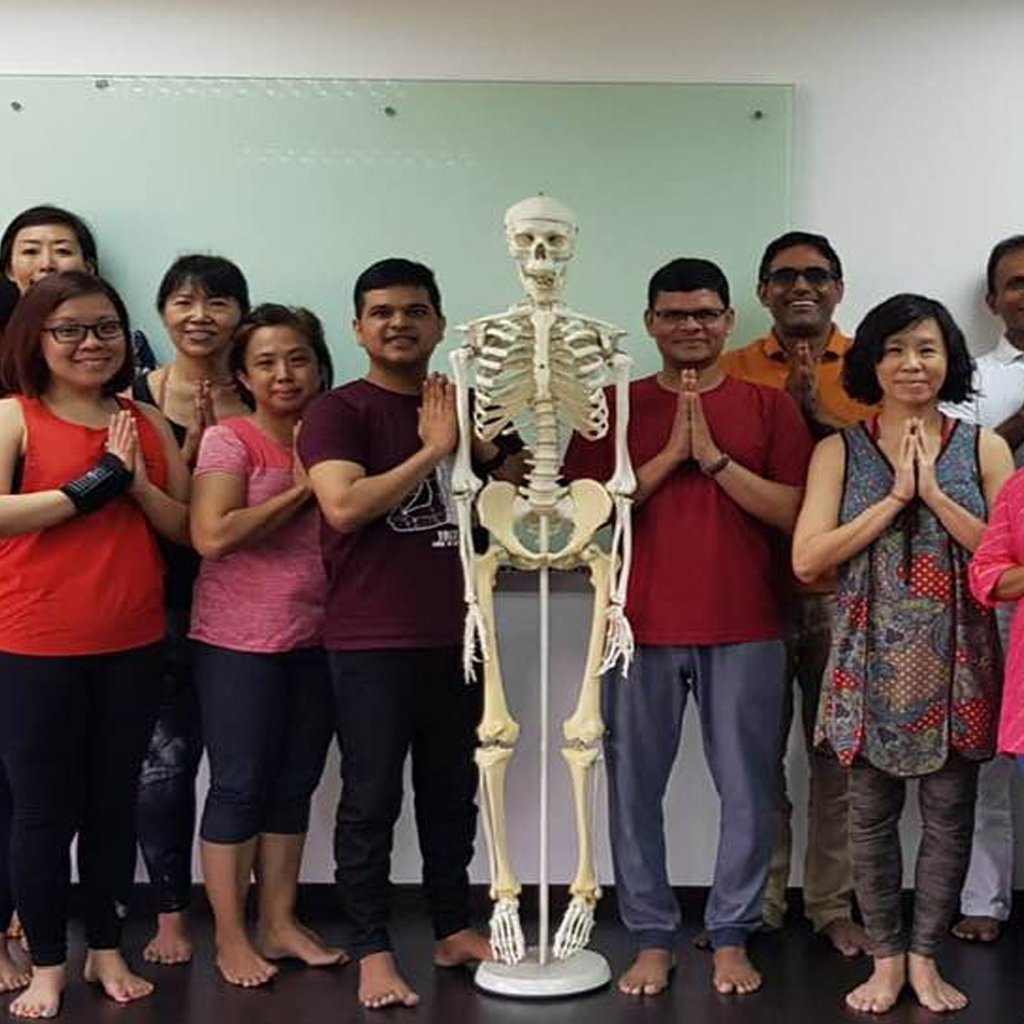 This course offers tremendous benefits to a wide range of professionals, including Yoga practitioners, Yoga therapists, Physiotherapists, Sports therapists, Fitness instructors, and Practitioners. It equips them with the necessary tools and knowledge to tailor yogic practices according to individual body types and requirements, effectively addressing and healing physical and mental ailments.
Moreover, our Yoga Therapy Certificate Courses encompass not only the physical aspect but also emphasize a holistic approach to well-being. They include a nutritious yogic diet program, encourage lifestyle changes, and promote mindfulness and meditative practices to prevent addictions. We believe in a philosophical approach that encompasses the mind, body, and spirit, fostering a deep sense of self-awareness and growth.
Additionally, our courses cultivate qualities of kindness, empathy, and a service-oriented mindset. We strive to develop compassionate individuals who approach their work with a genuine desire to serve and uplift others.
At Life Spring Yoga Institute, we are committed to nurturing the next generation of yoga therapy professionals who possess a comprehensive understanding of the human body, a compassionate approach to healing, and a dedication to living a yogic lifestyle. Through our courses, we aim to create a positive impact in the lives of individuals, empowering them to lead healthy, balanced, and fulfilling lives.